DESTINATION REDPOINT
Climbing will be Olympic and I will be there.
After taking a break for 122 days, the Austria Climbing Summer Series starts this week with the first bouldering and speed competition in Innsbruck. I'm really looking forward to the feeling of being able to measure myself at the wall again. At the same time, I would like to reduce the time on the rock because I want to care for the skin on my hands before these intensive days.
A combination of training and rock has worked out very well for me during the last weeks and months. I have achieved some nice successes on various walls and boulders in Tyrol and Switzerland – some of them are covered on my YouTube channel.
Starting tomorrow, it's back to being all about zones and speed. And since I generally like to be fit, I'm physically well-prepared for the competition. The participation of the Swiss and Germans will certainly make this small but nice series an exciting intermezzo among longtime climbing friends
I am feeling a little melancholy, however, because the first date of the Summer Series would originally have been the official clothing date for the Olympic Games and farewell by the Austrian President. I still think that the postponement was the absolutely right decision. There are still a lot of countries that are experiencing lots of problems fighting the virus.
Even though I was very excited about the Olympic Games next month, I know that I will be looking forward to it just as much next year!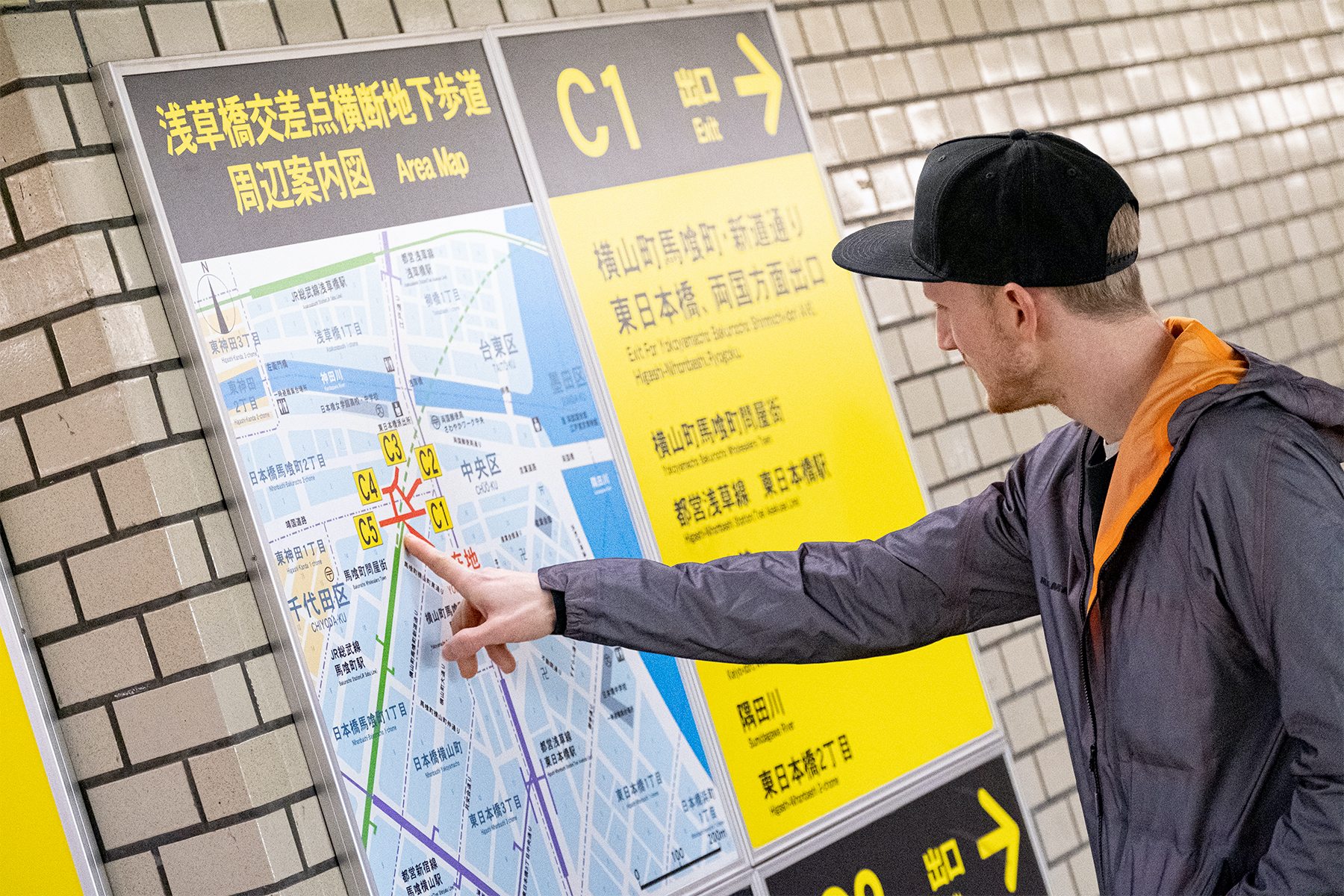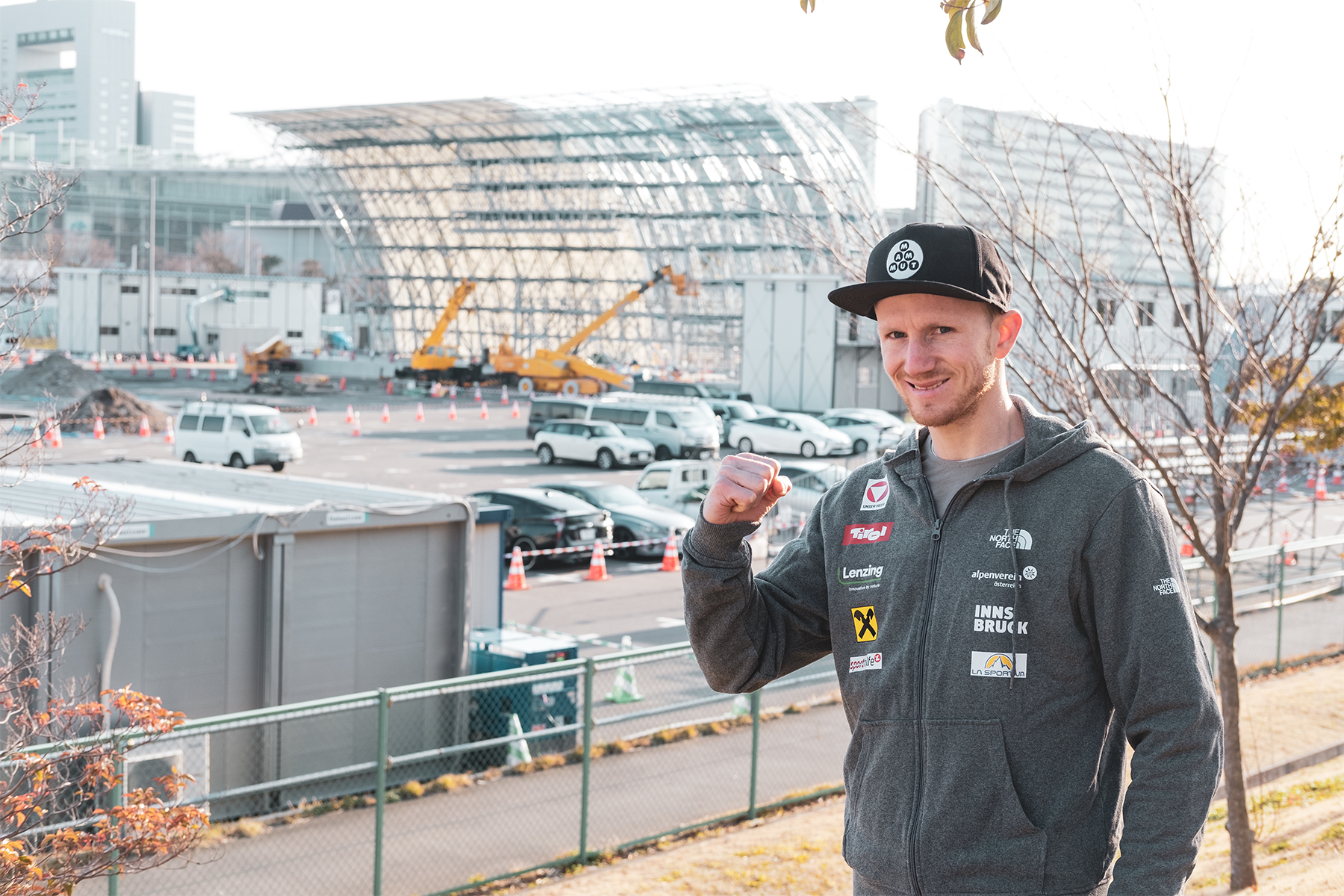 Right now, I am very satisfied with my performance in all three disciplines and I feel well prepared for this summer – for the Olympics as well, but I am still convinced that the overall package will be even better next year.
Even though I was very excited about the Olympic Games next month, I know that I will be looking forward to it just as much next year!
There seem to be some international climbing competitions starting from late summer. The IFSC has put together a provisional World Cup calendar for 2020. Although we don't know yet how many countries will be to able participate and if the competitions will be held with the participation of the whole elite, I definitely plan to take part as long as the situation allows it. Health is more important than anything, and I don't want to take unnecessary risks
A competition in the US at this stage is certainly questionable - the overall health situation needs to improve first. The competition in Briançon, France, should take place in August, however, and a few others should be possible from today's point of view and I can say that I'm looking forward to it a lot.
I will definitely take the competitions seriously, even though there will be no overall World Cup winner in 2020 and the competitions do not count towards the World Ranking as far as I know. If you spend a whole year preparing for a career highlight such as the Olympic Games and then everything turns out differently, even the slightest prospect of an international showdown at a World Cup level will give competitor Jakob Schubert a huge boost of motivation.
I have already set two goals for autumn: first, to preserve the competition feeling for next year so that I can start the 2021 season with confidence, and second, to make the most of the few opportunities and take home one or two wins. Allez!
AUSTRIA CLIMBING SUMMER SERIES 2020
Datum
Ort
Disziplin
Juli 2020
Innsbruck
Boulder: 1
Juli 2020
Innsbruck
Speed: 1
Juli 2020
Innsbruck
Boulder: 2
Juli 2020
Innsbruck
Speed: 2
August 2020
Imst
Lead: 1
August 2020
Imst
Lead: 2
23. -26. September
State Championships
Climbing center Innsbruck
Boulder, Speed,
Lead, Combined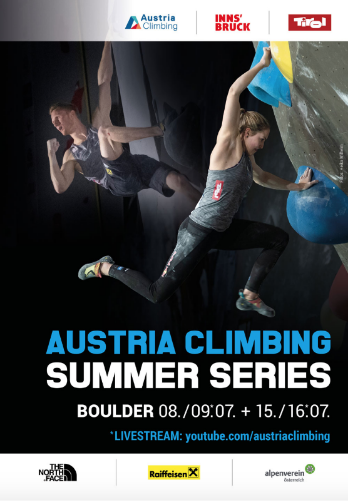 IFSC Worldcup 2020 *
Datum
Ort
Disziplin
21.-22.08.
Briançon (FRA):
Lead
11.-13.09.
Salt Lake City (USA):
Boulder, Speed
07.-11.10.
Seoul (KOR):
Boulder, Lead, Speed
23.-25.10.
Chongqing (CHN):
Boulder, Speed
30.10.-01.11.
Wujiang (CHN):
Boulder, Speed
04.-06.12.
Xiamen (CHN):
Lead, Speed
*At what time these planned events will be confirmed is currently not known.
Photos by Comp: Elias Holzknecht | Tokio: Heiko Wilhelm Portraitfoto: Simon Rainer