<
DESTINATION REDPOINT
Climbing will be Olympic and I will be there.
In two months, it'll be time for my Olympic dream to come true – it's the first games where a climbing medal will be awarded. It's no secret that I want to do more than just take part in the Games – and that everything else is secondary to that goal, even less so.
As last week's World Cup in Salt Lake City demonstrated, the tension among climbers is rising. Media interest is also growing, as shown by the increased occurrence of my interviews. On top of all that are my personal perfectionist demands. It's exactly these ingredients that push me to perform at my best – clearly displayed by my 3rd place showing in Utah.
However, not everything can be serious, structured, and timed. For me, having fun and experiencing the joy of collective development have always been huge and important factors for success. The newly placed ArtRock Freewall in my garden has once again underlined the importance of these components.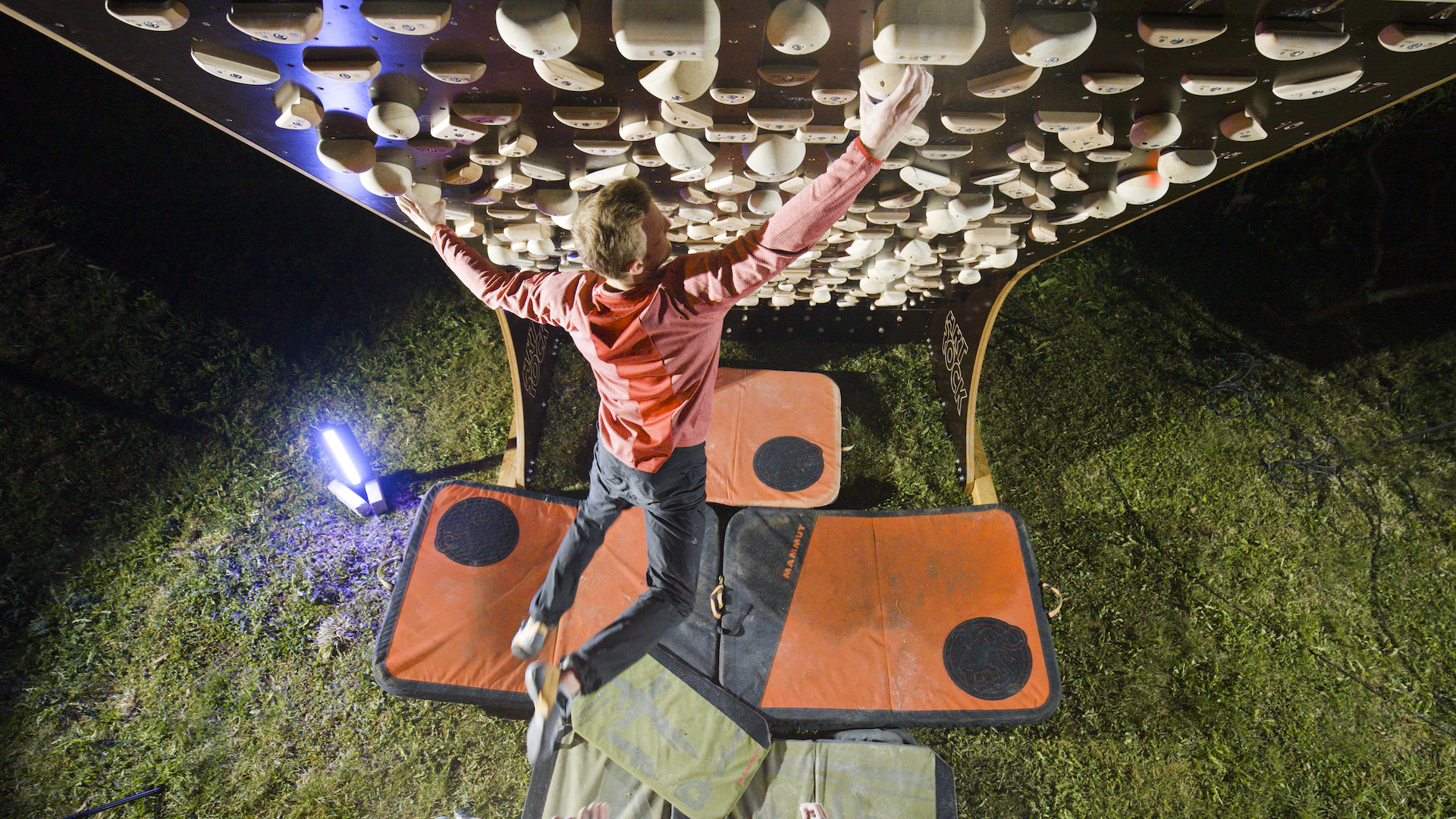 I live in a tenacious flat share with fellow climbers Alfons Dornauer, Lukas Köb, and the Italian Olympic starter Michael Piccolruaz, but it's not all work and no play. As my newest YT Video shows, we also like to have a lot of fun and play around. We all put in a lot of effort to make sure that the delivery and construction of the ArtRock Freewall went smoothly. Ever since there's been a lot of coming and going in our garden, as everyone wants to try their hand at the wall. With over 26,000 Boulder problem variations that can currently be projected onto the wall through the app, the possibilities are basically endless.
But I don't view the Freewall as just a playground. I'm integrating it quite precisely into my Olympic preparation, both actively and passively. Like after team training at the climbing hall, I'll do additional repetitions on the Freewall to train in, for example, finger power. The wall is right outside my room window, so when I feel that I have enough energy left, it's the quickest route to training. And when, in addition to my flat mates, my brother or girlfriend show up in the garden, motivation spontaneously materializes.
This leads to another way I benefit from the Freewall: if I'm tired from training, I'll let the others go hard on the wall, while I do flexibility exercises next to it and observe. This way I can work on something that is essential for me – mobility and stretching. The positive effects of this focus are reflected in my most recent World Cup result, where mobility played a crucial role.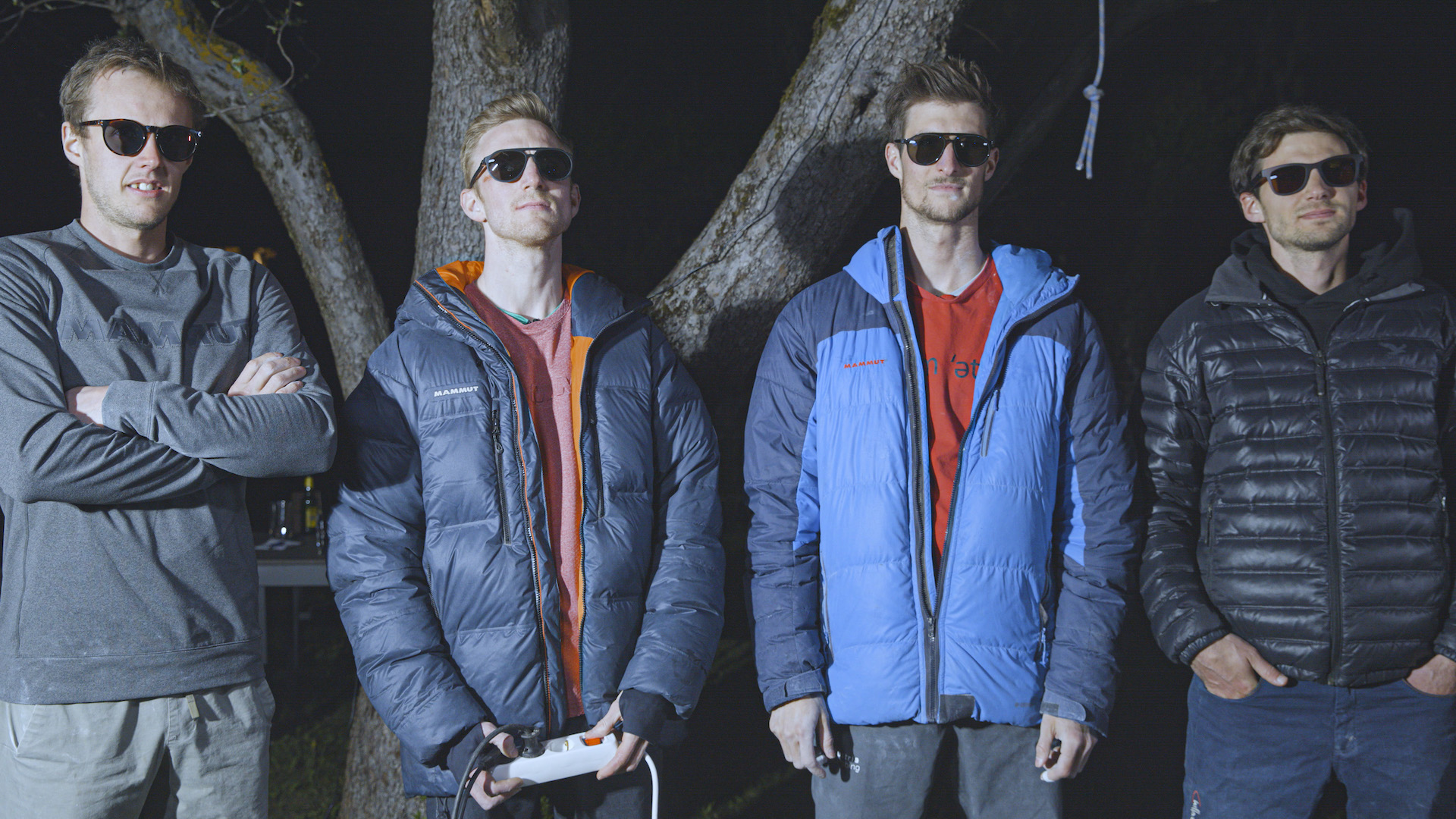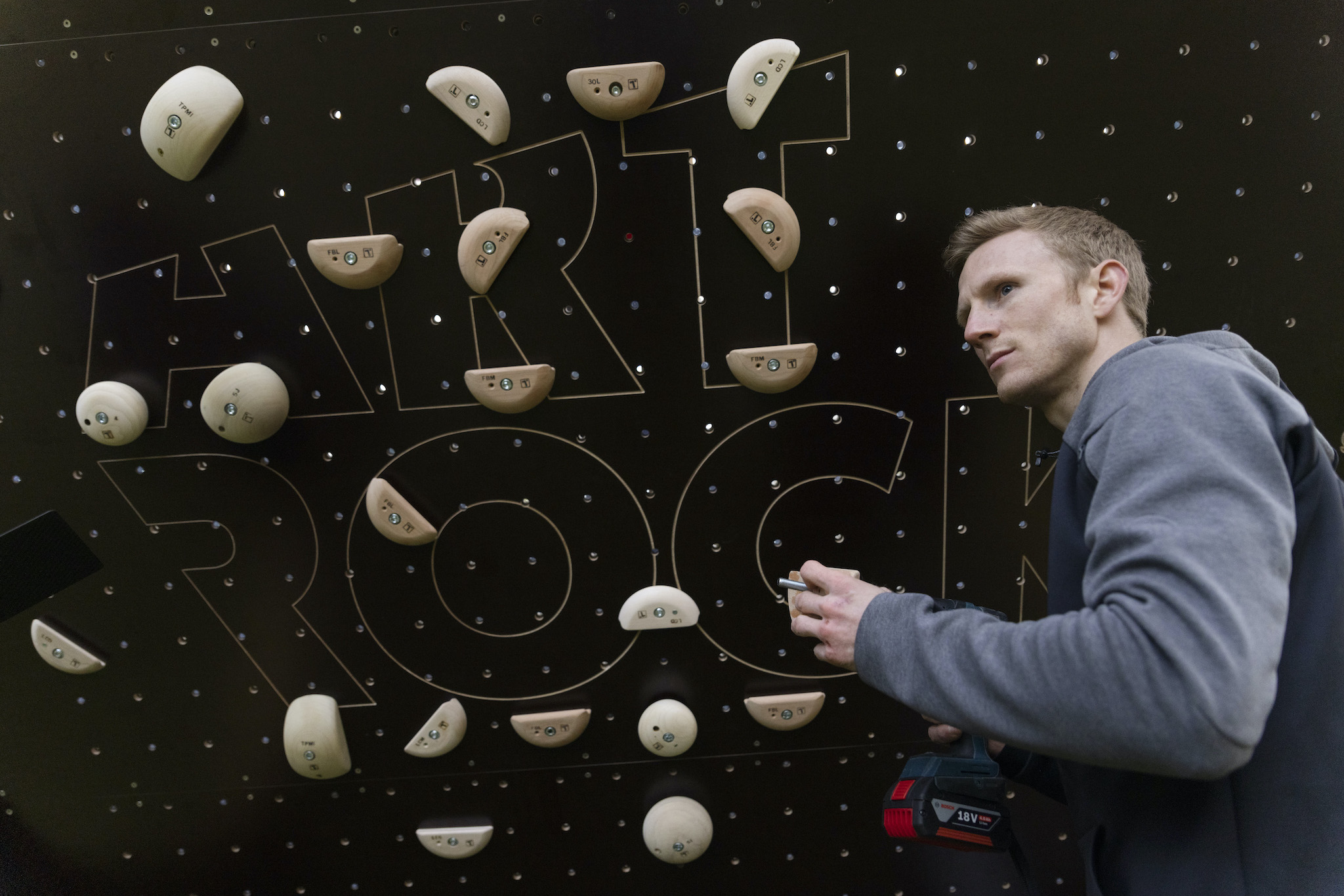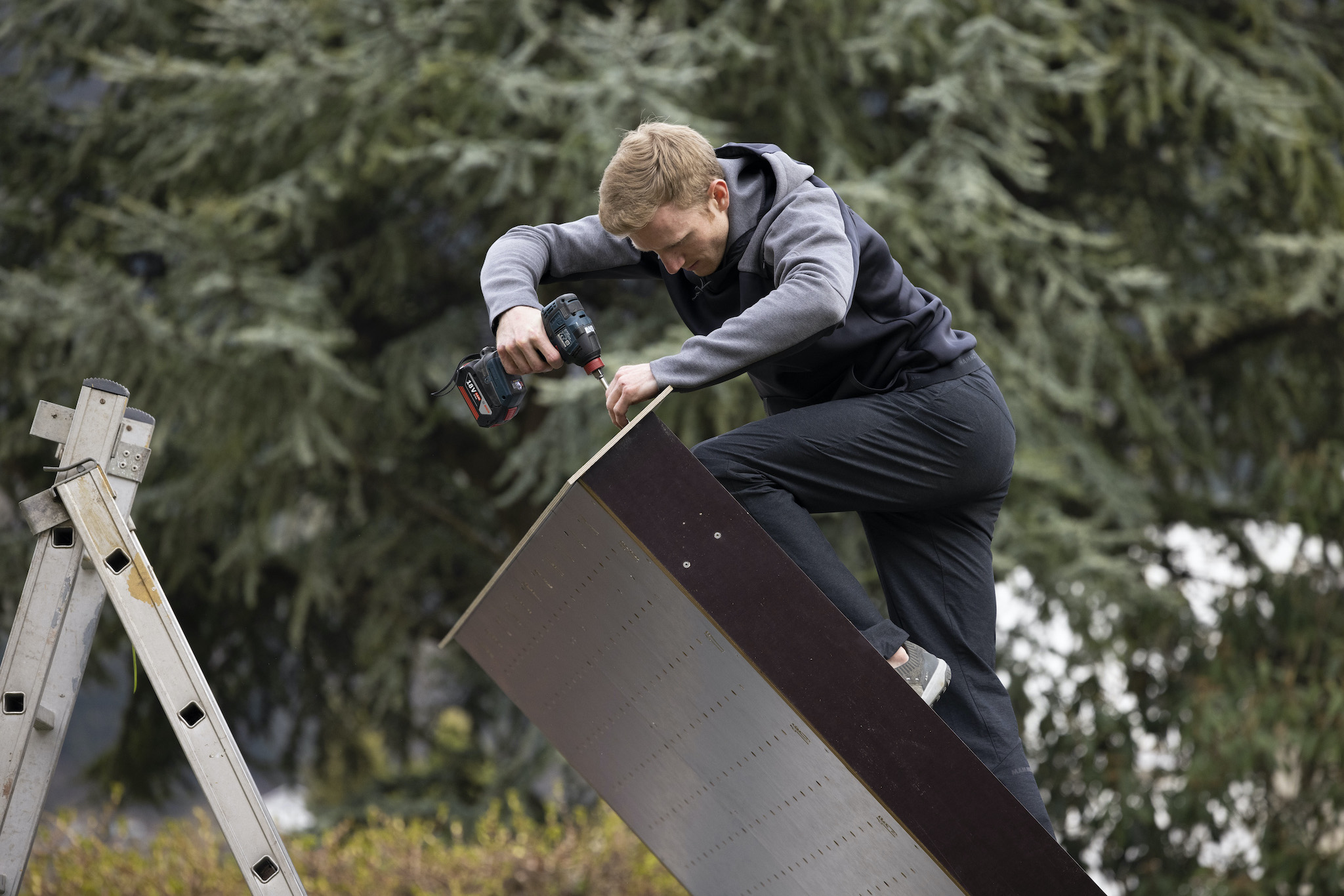 The most powerful playground in the climber's flat share
Jakob Schubert collaborated with the Tyrolean company Art Rock to develop an outdoor version of the Freewall.
ArtRock Freewall
Your own professional climbing wall in just two hours. The ArtRock Freewall is an elegant and freestanding kit with all the main components made entirely from wood. All that's needed for assembly are two friends, lots of fun, and a cordless screwdriver. The LED systems and grips from Tension and Moon are fully compatible with the Freewall.
Through the app, over 26,000 – and constantly growing – boulder problems are available for the climbing community to be projected onto the wall. Both the wall and grips are standardized.
Tension Climbing (Wooden climbing grips, LED set)
The tension wooden grips represent the toughest and most professional climbing training on the market. The new Tension app uses LEDs to display boulder problems onto the wall and features an interactive training assistant, leading you to peak performance.
While my 3rd place showing at the Boulder World Cup in Salt Lake City of course spurs me on, I also feel a sense of relief. After receiving 23rd place at the Climbing World Cup opener at Meiringen (SUI), my biggest goal was to attain an excellent bouldering result. I succeeded in doing so among some of the best competition. With a podium finish in the USA, I proved to myself and everyone else that in my current bouldering form, I am able to compete with the best of the best.
What makes me even happier is that the boulder wall in Salt Lake City is pretty flat – that doesn't suit my climbing style at all. This confirms that I've progressed a lot in my training and brings me a lot of encouragement as I head into Tokyo, where the wall will also be very flat.
As far as Olympic preparation is concerned, everything is going to plan in the bouldering discipline; I have to try to maintain this form until the Games. From now on, my focus will shift to lead climbing – my primary discipline. With the first competition in Innsbruck just over three weeks away, not only are great memories of the 2018 World Championships resurging, but my anticipation for the most important competition of my career – the climbing competition between August 3rd – 6th at the Olympic Games in Tokyo – is also rising.
Competition Highlights 2021

22.-26.06. | Home World Cup in Innsbruck (AT)
03.-06.08. | Olympic Games in Tokyo (JP)

Photo Credits: Alpsolut/Mair