DESTINATION REDPOINT
Climbing will be Olympic and I will be there.
My schedule for today says 'Arrival European Championships Moscow', but since a few days ago, my world is not bigger than my shared flat in Innsbruck. Fortunately, we have a large yard with a highly frequented fingerboard. Pull-ups pyramids are far too rare in the regular training schedule. Now is the perfect time to do them.
The training and competition situation is – naturally – difficult at the moment. Nobody really knows how and when things will continue as normal. I was really looking forward to the European Championships, which has now been postponed. It would have been the rehearsal - the only remaining chance to test the Olympic combination. Whether the alternative date in June will really hold and how this will be compatible with the home world cup in Innsbruck, we will hopefully know soon. If it is up to me, I will be at the start at both competitions.
However, I stay motivated. It's important to set other personal goals for the near future, to stay in shape and to keep your mind busy. During the day, I work on my mobility in our yard under the supervision of my roommates and my girlfriend. As a passionate gamer, I polish my tactical moves and share the gaming experience with my virtual fellow players in the evenings.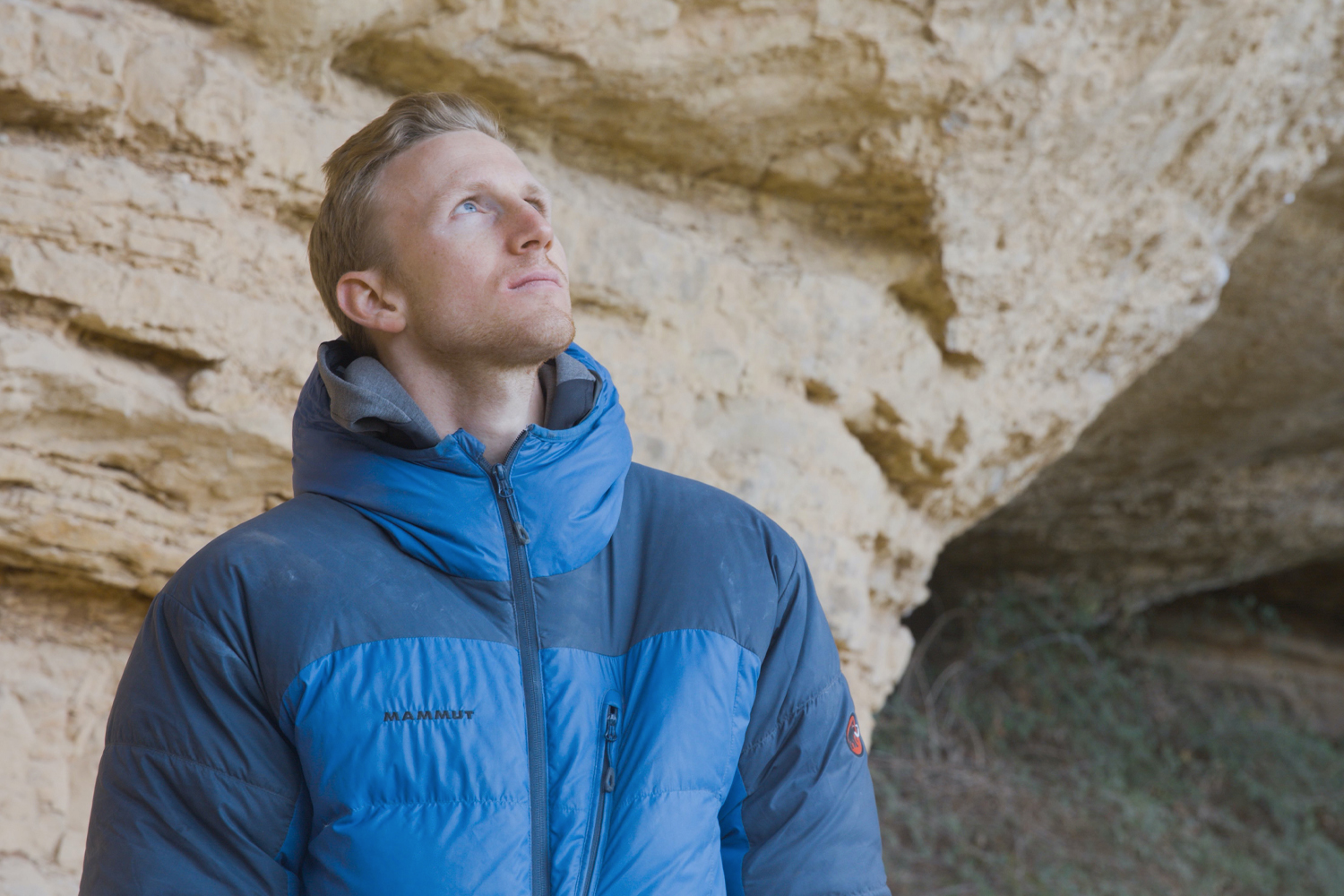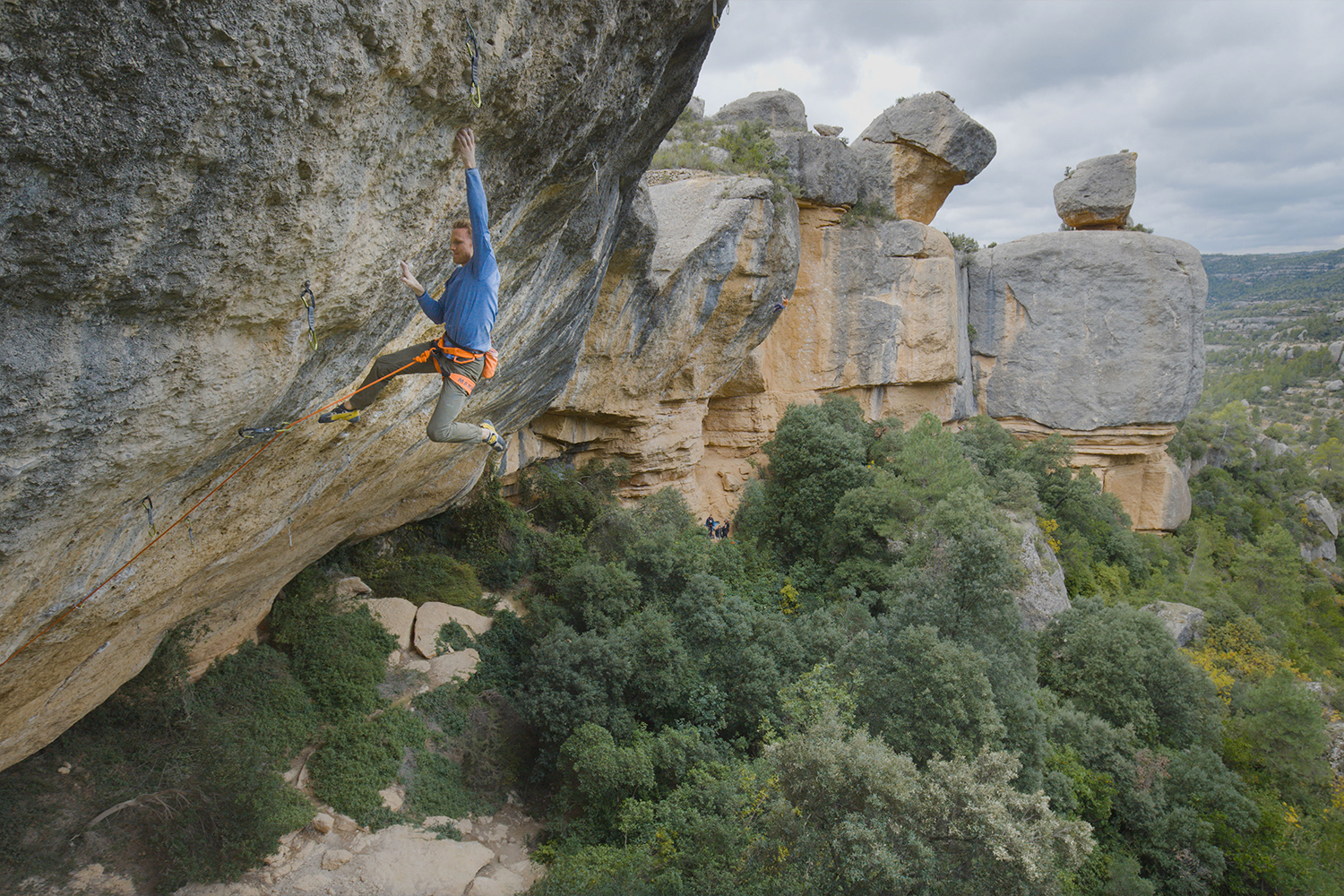 'Perfecto Mundo' Facts
The route was already developed and set up in 2009 by US climbing legend Chris Sharma, but Sharma never successfully climbed the route. In 2018, Alexander Megos, who shared the podium with Schubert at the last two world championships, made the first ascent. Since then, the route has been considered one of the four most difficult routes in the world. With his ascent, Jakob Schubert now belongs to the circle of only five people who have mastered the difficulty level 9b+.

The route runs through an impressive 45º overhang in the Spanish climbing hotspot Margalef. Perfecto Mundo is considered the most difficult route in this conglomerate area, which is about a two-hour drive from Barcelona and known for its many high-end routes. The route starts with 25 energy-sapping moves before the crux follows with a jump from a one-finger pocket to a pinch. This is followed by a persevering climb with hardly any resting opportunities before the steep wall slopes into a slab and leads to the top.

3 successful red point ascents since then:
Alexander Megos (GER), Stefano Ghisolfi (ITA), Jakob Schubert (AUT)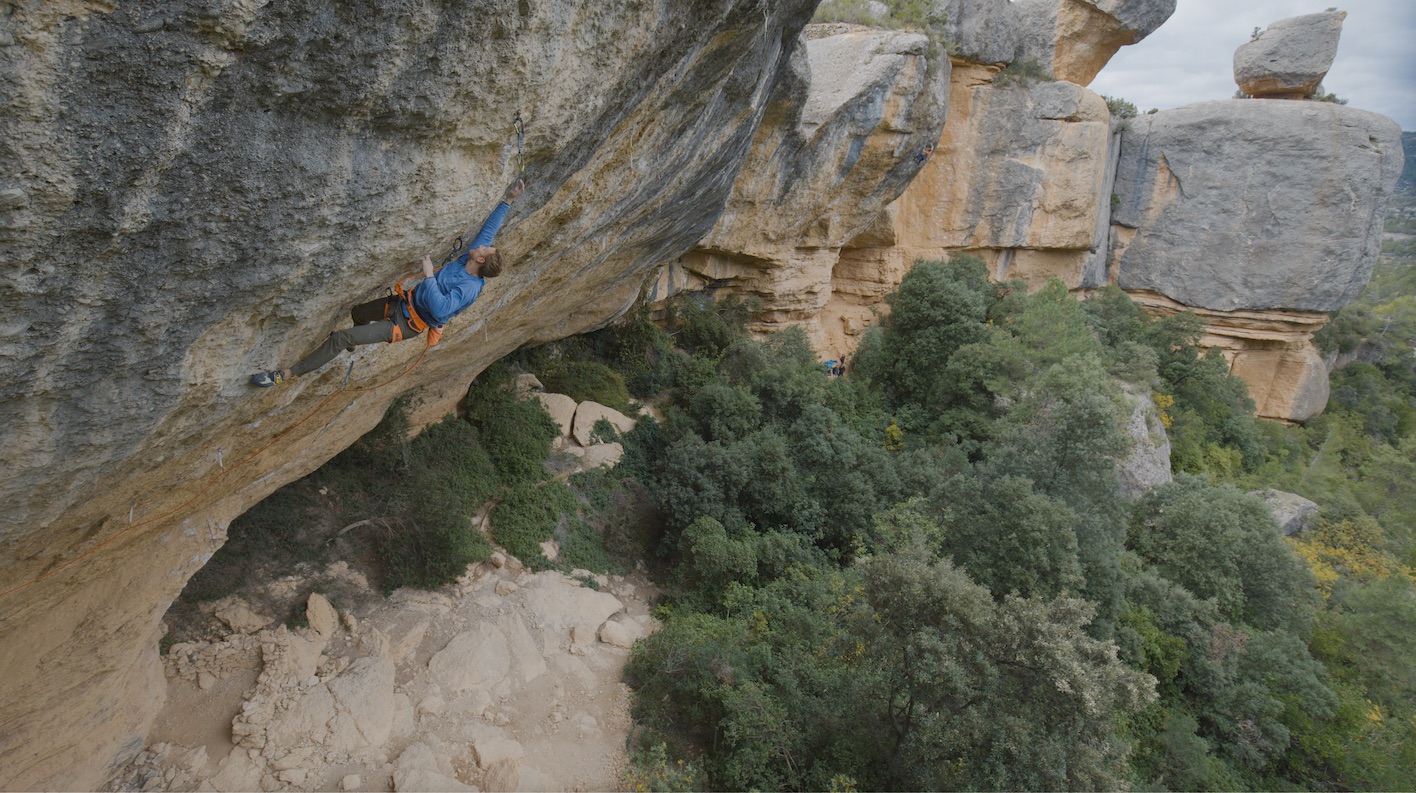 Good weather and a clear view of the mountains intensifies that hunger for rock adventures, so it's a good thing that I finally publish my Perfecto Mundo video to relive these unique moments. The climb of the route was not only a physical but also a mental struggle and definitely counts to the best moments of my life so far. When you start a climbing trip with a specific route in your mind, you enter some kind of microcosm. There's only one goal in your mind – nothing else. You are surrounded by familiar people and you give it your all to climb this one route. These are unforgettable memories that keep me incredibly motivated. This nerve-racking process can be clearly seen in the video – that's why I like it so much. Besides the successful Olympic qualification, ascending 'Perfecto Mundo' was certainly my highlight at the end of 2019.
Now is a good time to become aware of the positive things in our lives; to realize that there are a lot of them. Honestly, it could be a lot worse than being 'locked up' in the place where you feel comfortable – right at home.
Difficulty levels
The first person to climb a route has the right to suggest a difficulty level. It is the responsibility of those who repeat the route to either confirm or correct it.
9b+ CLUB
Adam Ondra, CZE -- Chris Sharma, USA -- Alex Megos, GER Stefano Ghisolfi, ITA -- Jakob Schubert, AUT
In this extraordinary situation, there are so many more important things than cancelled training sessions or postponed competitions. We must do everything we can to contain the virus so that we can all return to our familiar everyday lives as soon as possible. My greatest recognition and gratitude goes to all those people who are working for us around the clock – above all medical personnel, employees in the food trade, the army and the public sector.
Thank you!